What We Do:
Preserve the historical aspects of road maps;
Facilitate the collection, preservation and dissemination of information regarding the history of road maps;
Maintain an association of persons interested in road maps and provide them with resources they need to collect and preserve road maps, including a quarterly newsletter, and an online information archive; and
Educate the public about historic road maps, including how to collect and preserve them. This mission includes our annual MapCon road map show and our revolving curated exhibits on historic road maps at the Antique Automobile Museum of America, a Smithsonian affiliate, located in Hershey, PA.
If you collect road maps or if you are interested in historic road maps, we ask that you consider joining us.
How to Join:
You can join us through the "register or renew" page, pick the level of support you wish to provide, and follow the prompts to make a PayPal donation. The RMCA depends on financial donations from its members and donors to fund its activities. You can become a member of the RMCA for a donation of as little as $20 per year. Cash donations to the RMCA are tax deductible to the full extent of the law in the US. Every dollar you give makes a difference.
Other Ways to Support Us:
You can also support the RMCA by donating unwanted maps (or cash), buying donated maps from us, sponsoring our annual Map Convention (MapCon), or sponsoring an exhibit that we maintain at the Antique Automobile Club of America (AACA) museum. You can also make a one-off donation or tribute in memory of a special person.
You can make your donation via Paypal to treasurer@roadmaps.org or mail your check to:
Road Map Collectors Association, Inc.
Donations
12 Fitzgerald Drive
Annapolis, MD 21401
Introduction to map collecting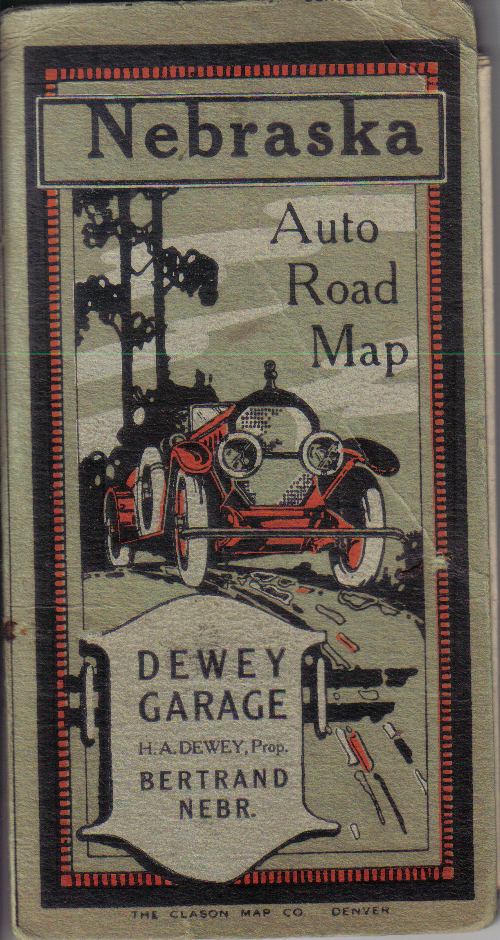 The pages linked here provide (almost) everything that you might want to know about road maps, and how to start collecting them. If that's not quite enough, then why not join us and gain access to the members-only pages!
The Types of Maps People Collect. Links to an article from Legend #45 (the club's newsletter) that looks at some of the types of maps collected: oil company issues, official state issues, auto club maps, those published in a single year, maps with scenic covers, maps for special events…
Dating Rand McNally and Gousha Maps. Dating maps from the big cartographers is remarkably easy – once you know the codes! This page explains how they work, and should be checked by all vendors before trying to sell a map (please!)
"Easy and Easy to Miss Road Map Cover Dates" by Tom Sveum. NEW!
North American Major Oil Companies' Map Master Lists. If you're just starting to collect oil company maps, or if you have a map that you are looking to sell on eBay and are not sure if it's rare, this page list the main oil companies, most of whose maps are quite commonly found.
Links From Our Members. Some of our members have their own websites, either as map dealers/traders, or simply to showcase favorite maps from their collection. This page links to the best of them.
Useful Map Sites do not belong to members.
Maps by the Decade Examples of road maps from the 1900s-1960s
Maps by the Decade Part 2 More road maps, from the 1970s-2000s.
For travelers looking for current road maps, the following pages may be helpful:
State Transportation Department Map Links
State Tourism Department Map Links
Libraries with map collections
More about the RMCA
The Legend
Our newsletter – The Legend – is generally published four times a year and is sent to all members. Issues 1 to 80 of the club's quarterly magazine, The Legend, can be downloaded (as PDF files). As well as providing links to each of these issues, the Legend download page provides a summary of contents of all issues, which is useful if you are trying to find a specific article in one of the printed magazines.
Annual MapCon
We also have an annual meeting known as the MapCon, generally in the early fall. 2021's meeting will again be on the East Coast at the AACA museum in Hershey, Pennsylvania. Recent meets have been in Indiana, Texas and Tennessee, although our West Coast members occasionally get together in California.
THE 2021 MAPCON
The RMCA MapCon only happens once a year and is by far the best place anywhere to find collectable road maps. This year it was held on September 24 and 25 at the AACA museum in Hershey, PA. We had a good attendance from members, new and old, as well as interested members of the public. As always, our Dollar Table at MapCon was a great place to find map bargains with all proceeds from those sales going to help finance the RMCA, some of which are shown in the latest edition of the Legend, the RMCA Newsletter, available only to members.
Below are images from some past RMCA conventions and MapCon events.
Who We Are:
The Road Map Collectors Association is the only non-profit organization specifically dedicated to the collection and preservation of historic road maps. Our members are primarily interested in folding road maps, road atlases and street guides from the automobile age, particularly those distributed by gas stations, state/provincial governments, automobile clubs and various commercial publishers, as well as of related cartographic documents. For simplicity on this website we refer to them collectively as "road maps". Membership is open to all persons interested in the collecting of and/or history of road maps. The RMCA has been approved by the IRS as a 501(c)(3) tax-exempt organization.
Members Only Pages
Members only pages can be found HERE.