This page provides links to (almost) everything that you might want to know about road maps, and how to start collecting them. It also shows some of the benefits of becoming a Member of the RMCA, which includes access to a large number of detailed members-only pages listed at the bottom of this page.
2015 Annual Meet
The 2015 Road Map Collectors Association annual meet will be held September 24-26, 2015 in Indianapolis, Indiana. We will be meeting alongside the Indy Ad Show, click for a schedule.
We hope that many of you will be able to attend and not miss out on seeing thousands of a wide variety of maps, participate in fellowship with other collectors and the opportunity to gain knowledge and share in this great unique hobby.
Download Registration Form Here if you plan to rent a table.
If you are going to Indy and would like to stay at the same hotel and floor with other members to accommodate a little map trading, we will be staying at the Hampton Inn Northwest, located North of the fairgrounds about 10 miles, similar to last year. If you register with the hotel as being with RMCA, they will work with you to get the discounted rate of $99 and on the same floor. The hotel will extend the rate also if you decide to come in early or stay after the regular check in on September 24th and out on the 26th. So make your call and send in your registration form (listed above if you are planning on renting a table) before the deadline of September 1st for both the hotel and the cutoff to register.
Hampton Inn
5860 W 73rd
Indianapolis, IN 46278
Phone: 317-290-6000
Public Pages
Public pages are visible to everyone, and provide an introduction to the map collecting hobby.
The Types of Maps People Collect. Links to an article from Legend #45 (the club's newsletter) that looks at some of the types of maps collected: oil company issues, official state issues, auto club maps, those published in a single year, maps with scenic covers, maps for special events…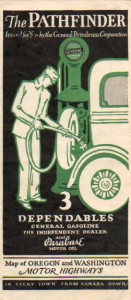 Links From Our Members. Some of our members have their own websites, either as map dealers/traders, or simply to showcase favorite maps from their collection. This page links to the best of them.
Useful Map Sites do not belong to members.
North American Major Oil Companies' Map Master Lists. If you're just starting to collect oil company maps, or if you have a map that you are looking to sell on eBay and are not sure if it's rare, this page list the main oil companies, most of whose maps are quite commonly found.
Dating Rand McNally and Gousha Maps. Dating maps from the big cartographers is remarkably easy – once you know the codes! This page explains how they work, and should be checked by all vendors before trying to sell a map (please!)
Maps by the Decade Examples of road maps from the 1900s-1960s
Maps by the Decade Part 2 More road maps, from the 1970s-2000s
For travelers looking for current road maps, the following pages may be helpful:
State Transportation Department Map Links
State Tourism Department Map Links
Libraries with map collections
More about the RMCA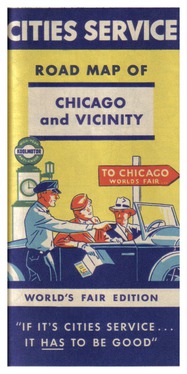 The Legend
Our newsletter – the Legend – is generally published four times a year and is sent to all members. Issues 1 to 49 of the club's quarterly magazine, The Legend can be downloaded (as PDF files). As well as providing links to each of these issues, the Legend download page provides a summary of contents of all issues, which is useful if you are trying to find a specific article in one of the printed magazines.
Annual Meet
We also have an annual meet, generally in the summer or early fall, often in Indiana or Texas (although our West Coast members occasionally get together in California). Here's a link to the 2012 Expo Photos (with Video and AP Story).
Members Only Pages
The following pages are for paid up Members only and contain detailed information about certain types of maps, including identification codes and tables showing years and states for which certain maps were issued.
RMCA Map Trader
Map Trader is a classified ad community for Road Map Collectors Association members wishing to sell, buy or trade maps. Visit the Map Trader section of the website to browse through maps members are selling or maps members are looking for. If you are looking for maps to buy for your collection, or have some maps to sell, posting a classified ad is very simple, just Place and Ad on the Map Trade page and fill in a few fields. Remember, Map Trader is for members only and it is up to you to contact the member who posted the Ad.
Oil Company, Officials and Other Commercial maps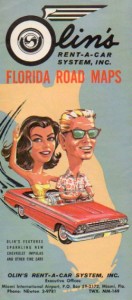 The Petroleum Map Catalog Containing more detailed information than the US and Canadian Oil Company Lists (below), this section of the Members' website seeks to list all known issues by brand, section and year, identifying the cartographer for each map. Currently it is restricted to North American issues (including Mexico). It has now been fully updated from the original paper catalog, incorporating several thousand additional maps discovered over the last 20 years and runs to 34 extensive pages, broken down by major brand or alphabetically for smaller names.
If you have an update to the catalog, then we'd love to hear about it – just send an e-mail to Stan DeOrsey and Ian Byrne.
There are also two comprehensive lists that can be downloaded in PDF format showing all American Oil Companies and Canadian Petroleum Companies that issued road maps. This includes first and last known years of issue for all companies and, in most case, a brief note about it.
Official Maps Master List This contains a separate page for each US state or Canadian Province, listing all known issues, including variations and map codes.
Commemorative Event Maps – a pictorial overview. Shows maps from the two New York World's Fairs, plus other fairs such as the Great Lakes Exposition, the Golden Gate Exposition, Chicago's Century of Progress and Hemisfair.
ACSC Map Codes As of 10-29-2012 – Developed by Brian Hatcher and Curtis Carrroll.  They have spent many hours working to compose this list so a BIG thank you.  Even though it still has some holes to fill, updates to the list will come as new data is obtained.
More information about specific cartographers
Interpreting Rand Codes There's a lot more detail than just the date that can be found from a Rand McNally map code, and this page explains how it can be deciphered.
Master List Maps of J. Foster Ashburn & the Ashburn Map Co.
Maps of the Western Map Company
Master Automobile Club of Southern California
A page of zoomable 1919 maps showing routes to Stockton (where we held the 2012 West Coast RMCA swap meet) taken from a 1919 ACSC set of strip maps.
RMCA Club Information